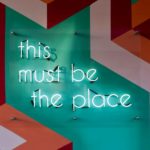 DC Therapist Connect: Are you a DC-area psychotherapist wanting to connect with others in your field, area or around shared interests? DCTherapistConnect (DCTC) is an active networking and resource hub. DCTC also offers referral source(s) for therapists or psychiatrists in Maryland, Virginia and the District of Columbia.
Many a clinician has referenced DCTC as where they found their first office, job, and of course, many dear friends and colleagues. The elements of collegial compassionate care mark the strong core values within DCTC. We don't compete we connect and support.  Another unique DCTC feature is that consist of we all professions who offer clinical mental health services. Clinical Social Workers, Marriage and Family Therapists, Counselors, Psychologists, Art Therapists and Psychiatrists. We learn from each other and offer our members warmth and acceptance.
Learn more:
Membership
DCTC is a safe, nurturing and encouraging space for psychotherapists in all stages of their careers. To join, visit our Google group and/or learn more here.
Community Resources
Members of the DC Therapist Connect community enjoy access to the following:
A digital community of colleagues for instant feedback, resource sharing and client referrals
A platform to share writings, research findings, case studies and other related content
Private practice coaching services
Private Facebook page so members can connect in more than one way.
History: DC Therapist Connect (then known as DCTherapistMoms) was launched in 2008 by Washington, DC based clinical social worker Jen Kogan. Inspiration for the group came during Jen's search for a community of support while balancing the everyday demands of parenting while nurturing her private practice.