DCTC Google Group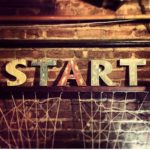 Welcome to DCTherapistConnect (DCTC). As therapists and helping professionals, our goal is to learn, support, and pool our knowledge, training, and resources in order to learn from and assist each other and our clients. Members give and receive (non-judgmental and confidential) feedback on clinical and work-life balance issues. The process of growing a practice is viewed as a core area we can all use help with and we are supportive of everyone's efforts to do so. A culture of compassion and growth is respected and upheld.
Members of the DCTherapistConnect community enjoy access to the following:
An on-line Google group/community of colleagues for instant feedback, resource sharing and client referrals

In-person members-only networking groups and gatherings across the region

A private Facebook group/community so members can connect in more than one way. 

Private practice coaching services

Writing, editing and social media consultation

Workshops and CEU classes facilitated by experts on psychotherapy, the business side of private practice, blogging, practice building and more.
If you are a psychotherapist, clinician or provider please contact our current moderator, Nancy Markoe, MSW, LICSW at Markoenc@gmail.com for more information.
Request to join the DCTC Google group
_____________________________________________________________________________________________________________________

DCTC Community Member Guidelines 
DCTC welcomes any/all information about the work you do: This includes ideas, projects, books/articles you have read/written, groups you are leading, hobbies/shows you may want to tell us about and more.
We want to hear about you, your clinical practice and anything that might be helpful as we learn and grow together.
Feel free to toot your own horn. We also want to know about your events or workshops. Please limit posts about each offering to twice a month.
Referrals: If you are looking for a referral, please put the geographical location in the subject line.
If something is on your mind and/or you have a strong reaction or negative opinion towards someone else's post, take a little time before responding online. If you still feel strongly and want to post a comment to the list, consider how it will sound.  Our goal is to maintain a community where everyone feels safe to express themselves and be listened to with kindness and respect. If you are unsure that your post adheres to these or any of the guidelines, please contact Jen Kogan at jenko108@gmail.com or Nancy Markoe at markoenc@gmail.com so we can figure it out together.
Need information about a therapist or doctor? Post your request to the group. If you read the post online and have a negative opinion about the person who is mentioned, you are encouraged to email the person who posted offline. If you have something positive or neutral to say, feel free to post.
Off-Topic posts related to childcare, items for sale or other services that support us are welcome. Just put "off-topic" in the subject line of your message.
Contact Jen Kogan at jenko108@gmail.com or Nancy Markoe at markoenc@gmail.com with any thoughts or questions.
© 2022