Join the DCTC Google Group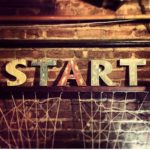 Welcome to DCTherapistConnect (DCTC). As therapists and helping professionals, our goal is to learn, support, and pool our knowledge, training, and resources in order to learn from and assist each other and our clients. Members give and receive (non-judgmental and confidential) feedback on clinical and work-life balance issues. The process of growing a practice is viewed as a core area we can all use help with and we are supportive of everyone's efforts to do so. A culture of compassion and growth is respected and upheld.
Members of the DCTherapistConnect community enjoy access to the following:
An on-line Google group/community of colleagues for instant feedback, resource sharing and client referrals

In-person members-only networking groups and gatherings across the region

A private Facebook group/community so members can connect in more than one way. 

Private practice coaching services

Writing, editing and social media consultation

Workshops and CEU classes facilitated by experts on psychotherapy, the business side of private practice, blogging, practice building and more.
If you are a psychotherapist, please contact our current moderator, Nancy Markoe, MSW, LICSW at Markoenc@gmail.com for more information.
Join the DCTC Google group