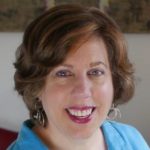 Jen Kogan, MSW, RSW, LICSW is a counselor, coach, editor, writer and community builder. She offers evidence based compassion focused psychotherapy/consultation for clients, psychotherapists and coaches.
Jen launched DCTherapistConnect (then known as DCTherapistMoms) in 2008. Inspiration for the group came during Jen's search for a community of support while balancing the everyday demands of parenting while nurturing her private practice.
In addition to DCTherapistConnect, her private practice and writing/editing, Jen works as a coach with a small number of therapists and coaches eager to hone their practice management skills while attracting new clients. Coaching clients enjoy Jen's warm, compassionate non-judgmental style, joyful sense of humor and the wisdom acquired during her more than twenty years of clinical experience.
SaveSave
SaveSave