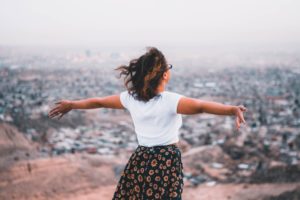 In addition to DCTherapistConnect and the individuals and couples she sees in her private practice, Jen also specializes in psychotherapy/counseling and coaching for therapists. Clients who are also clinicians say they enjoy Jen's warm, non-judgmental style, joyful sense of humor and the wisdom acquired during her twenty years of clinical experience. Jen's unique position as an established therapist in the DC area and the founder of DCTherapistConnect allows her to meet you wherever you are on your path as a clinician. Therapists contact Jen for support, psychotherapy/counseling and professional guidance.*
Therapists turn to Jen to work on a wide variety of issues. Some of those include:
Counseling
being with and managing our own anxiety, depression and intense feelings as we help others
processing and working through life events while working or beginning to work as a therapist
assessing where to put energy and interest when starting out as a new therapist
balancing work and family at all stages of career
self-care and self-compassion throughout the life and work cycle
new mom/dad and parenting support and counseling
couple counseling
Contact me to discuss your needs. If I am not the right fit for you I am happy to make referrals to other therapists in the DC, MD, VA area.
Coaching
client growth strategies
social media savvy
practice management skills
editing and writing expertise
launching or re-launching a practice in the DC area
building a collaborative practice
transitioning practice focus to a new area of expertise
returning from maternity leave or sabbatical, retirement and succession planning
Typical coaching engagements take place over the span of several months and are customized based on the unique needs of each client. Support is provided in a variety of ways such as in-person and video conference meetings, phone consultations and email or text check-ins.
"Jen has been such a valuable resource and mentor for me as I have developed my practice. She has a keen talent for asking the right questions to prompt forward progress at a comfortable, yet motivating pace. Jen knows how to tune in and nurture that inner strength, empowering professionals to challenge themselves and step into the next chapter of developing their practice with targeted positive energy. Jen is warm, down-to-earth, and you will feel her in your corner." Emily Griffin
"Meeting Jen was just what I needed to figure out how to re-enter the working world, after taking several years off to be home full-time with my children. She is warm, kind and practical and I definitely left our meetings with knowledge and confidence that I hadn't walked in with. Jen also helped me network with colleagues in the field and I am happy to say that I am in my third  year of work with an employer with whom she connected me." Kathy Voglmayr
Contact me to learn more about my counseling and coaching services.
*Note: Jen Kogan's psychotherapy/counseling and coaching services are not clinical supervision (although referrals can be made to other therapists in the area who offer supervision as part of their work).